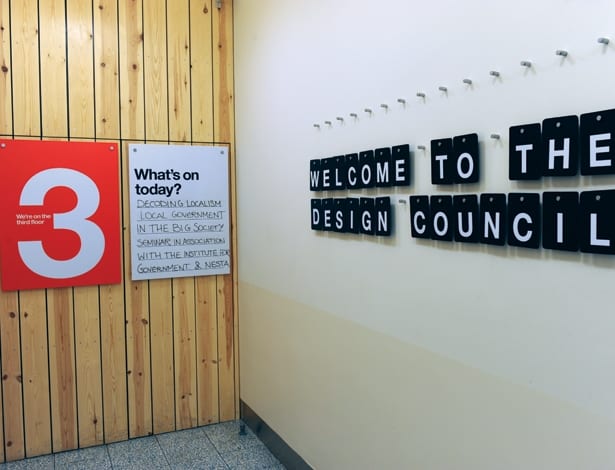 ||
Andrew Waugh, founding director at architects Waugh Thistleton is speaking at a seminar on the main stage entitled "Why Can't We Build a Skyscraper in 14 days". This takes place on Wednesday 7 October on the main stage of the seminar programme at 15:30. The debate highlights the need for co-operation between stakeholders in the process of designing and building. Are we pursuing 'standards' at the expense of creativity, efficiency, safety and responsibility? And have innovative financing and investment models reduced enthusiasm for new construction methods and technology? Speaking ahead of his appearance, Waugh talks of providing ample time for designing so that clients, contractors, manufacturers and architects can work together. Projects his practice has worked on include Whitmore Road, a mixed use, seven-storey building overlooking the Regent's Canal, including two floors of office space and Mark Hix's Tramshed restaurant.
Founder of the Society of British and International Design (SBID) Vanessa Brady OBE joins the speaker programme. She will be speaking at the Kitchens and Bathrooms Hub on Thursday 8 October at 11:30 on global kitchen and bathroom design. In terms of kitchen areas in the workplace, Brady has noted a greater autonomy in this function. "The development of 'drinks stations': inviting guests to make their own drinks and sit while waiting for the host to arrive, is a 180 degree turnaround from past office guest etiquette. This saves costs and relaxes the guest into a friendlier interactive environment." Brady will be bringing her expertise not only in heading up industry body SBID but also in working with interior design clients ranging from Unilever and style bar the British Luxury Club in London's West End to the Design Council, as part of her practice Interior Design Services Ltd's work.
Dr David Heesom, an expert in BIM based at the University of Wolverhampton will be speaking as part of a panel discussion in the main seminar theatre on Thursday 8 October at 13:00. He will be talking about how different disciplines in construction can work smarter. While the technology is available, he says, the next big issue in getting the various stakeholders in the architecture, design and construction supply chain to work effectively together is a cultural one. He says that one of the major things that's happening is that a younger generation is coming through who are more used to collaborating at work. He adds, "Tech-savvy young people entering architecture in a generation are likely to consider using BIM as second nature as browsing the web."
Bill Dunster, founder of architectural firm ZEDfactory is appearing in the Homebuilding theatre at 14:20 on Wednesday 7 October. The session will look at whether industrial approaches are the solution to improving productivity in housing construction at the Build Show. While many know ZEDfactory for the BedZED mixed use development near Sutton, many of that Stirling Prize-nominated scheme's sustainable principles appear in other, commercial projects too. In a new urban quarter in China, Dunster describes using the spaces in between the buildings as semi-enclosed, letting in daylight and fresh air but providing ample shelter, in manner of the ridge and furrow roof at Waterloo station. In a completely joined up green building approach, Dunster talks of solar cladding which gains electricity that can be used to power the heating and cooling systems.
A comprehensive seminar programme is running for the duration of UK Construction Week with a wide cross section of speakers discussing topics pertinent to the architecture and design industry. Here are a handful of highlights