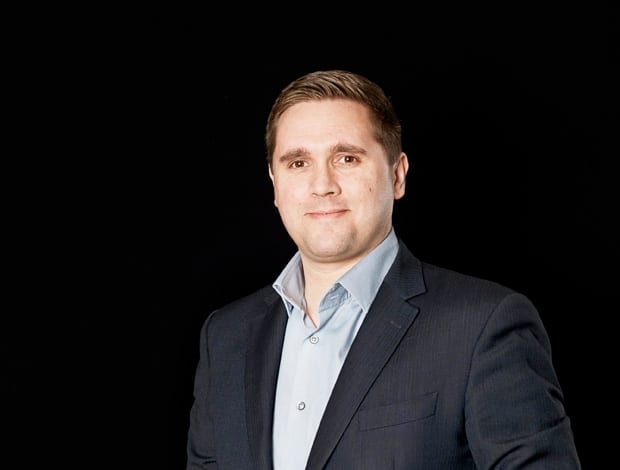 ||
Leigh Dimelow, director of tp Bennett's new Manchester office, talks to onoffice about growth in the Manchester market.
The international architecture practice recently opened its second UK office in Manchester, as part of its strategy to increase its presence in this market. The firm reported 22% growth in turnover to £19.3m in fiscal 2013/2014, compared to the previous year. While the UK accounts for the vast majority of its turnover, tp Bennett's overseas offices experienced greater increases with the rest of Europe doubling its sales.
What percentage of your business is from the UK ?
Around 84% of our business is in the UK, of which 10% is outside London.
Why did tp Bennett choose Manchester for its second UK-based office?
Manchester is fast being recognised as the second largest business district [in the UK], second only to London, and was an obvious choice for a regional office base.
One thing we've seen from being up here is the vibrancy in the market and what people are actually looking to do. There's been one hell of an interest in opening up the workflow that's been on hold as a result of the recession. It's as if someone's taken the bung out the pipeline for new work that got stuck four or five years ago.
What are your key sectors in the north?
At the moment, we're working primarily in the corporate office sector doing interiors. We're doing a lot in the legal sector and in the financial sector as well.
For whatever reason the legal practice sector in Manchester seems to be very buoyant at the moment. There's a lot of movement in terms of companies looking to take new premises as their leases come up.
Is that partly because law firms and more corporate businesses are investing in more contemporary, open plan offices?
There does seem to be a lot of legal practices moving away from the traditional full cellular layout and going for more of a hybrid with much more open-plan space alongside quiet rooms.
Which other regions are you covering?
We're servicing all the key regions up north, so anywhere from Leeds, Liverpool, Sheffield, Nottingham and even as far down as Birmingham and up north as high as Newcastle. We are also finding ourselves servicing businesses in Edinburgh and Glasgow as well.
We have a number of framework clients who have extensive portfolios across the entire UK and we feel we can offer an enhanced service to them as a result of being closer at hand.
Are you expecting more government funding in the north for building and infrastructure, especially with the elections coming up?
It certainly appears that way, particularly in Manchester with the HS2 train line from London that's coming through in the next few years, if it finally gets approval.
And also Airport City [the business district surrounding Manchester airport that's receiving £800m in investment] should bring a lot of business in for offices, residential and hospitality. It's a great time for people to put money into the region.
Do you have any particular strategies to grow the Manchester office?
It's been well publicised that Manchester is a very closed market, but we've been lucky enough to have been put in contact with everyone from real estate agents right through to the project managers and developers. Concentrating on building those kind of connections is probably the best strategy for us.
Although we do offer the full service in that the three directors – Lisa Dimelow, Fiona Sharp and myself – who've relocated to Manchester have been with tp Bennett for 15 years and worked across interiors, architecture and planning. Our work here currently centres on interiors and we need to get to the point where we can offer the full service as sufficiently as we do from London.
Are you looking to recruit more staff?
We're looking to recruit creative and technical designers from Manchester, who have knowledge of the local market. We can't underestimate [the value of these] existing connections with things like the city council and planning officers.
There are the three directors [now based in Manchester] and we've got one other colleague who will be joining us shortly. We anticipate building the team up to eight to 10 people over the next few months, possibly more depending on future project work.
Which firms do you see as your main competitors?
There are some quite well-established companies here, you've got Sheppard Robson, BDP and the like. One of the other things is there are different ways of streaming work up here. There are a lot of well-established companies that are focused on the design and build aspect of the fit-out market, such as Claremont and TSK.
That's one of the things we're going to have to challenge and try to get a handle on, whether it's working with them or getting involved with the developers or agents at the early stages of projects, before work with contractors would traditionally kick in.