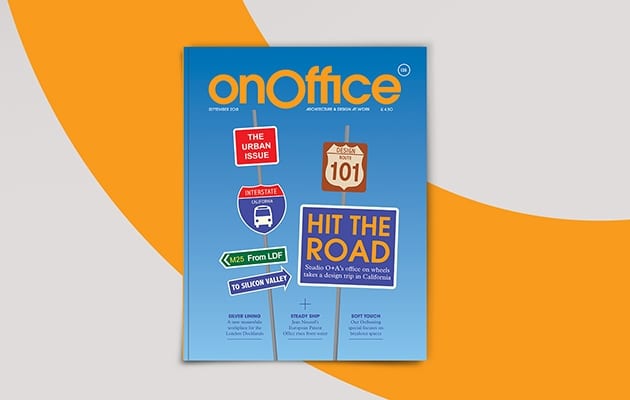 |||
No good architecture has ever existed in a vacuum. Frankly, I could sit here and write a 5,000-word dissertation on what exactly makes good architecture, but for now, let's condense it to this one factor: without a context, a building is nothing but a box with a thousand missed opportunities.
In our first Urban Issue, we've striven to explore these opportunities, and ways in which commercial projects around the world have helped shape the urban fabric, starting all the way across the Atlantic.
Stretching from one end of Silicon Valley to the other, Studio O+A's so-called Food For Thought Truck is an ambitious project that sees a truck-turned-office head out on a mission to activate communities through design. Part design lab, part urban incubator, this mobile workspace and its designers have set it upon themselves to be a catalyst for local efforts. But how can a single vehicle bring value to an entire region? Journey west to find out more.
Speaking of added value, this month's OnSite section has been split three ways – three countries, three office buildings, three context-aware projects. From the new European Patent Office in The Hague, through to New Orleans' unprecedented co-working space inside an arts museum, to The Silver Building's 'meanwhile' workspace offering in London's Royal Docks, these three ventures have been designed with every intention to fit into, and add value to their respective settings.
Shifting the lens from the macroscopic impact of architecture to a more microscopic level, this month's OnSeating special is a must for designers and specifiers keen to explore new talent, or rediscover the big brands. Make yourself comfortable with our roundup of office breakout seating.And if more furniture is what you seek, visit British furniture maker Benchmark's workshop and see how traditional crafts and modern methods come together.
Subscribe to OnOffice here to be the first to get new issues.
Inside OnOffice September: The Urban Issue. Hit the road for Studio O+A's office on wheels, where it takes a design trip to California. Plus, how a new meanwhile workplace is taking shape in London Docklands, Jean Nouvel's office that rises from the water and our annual OnSeating special.