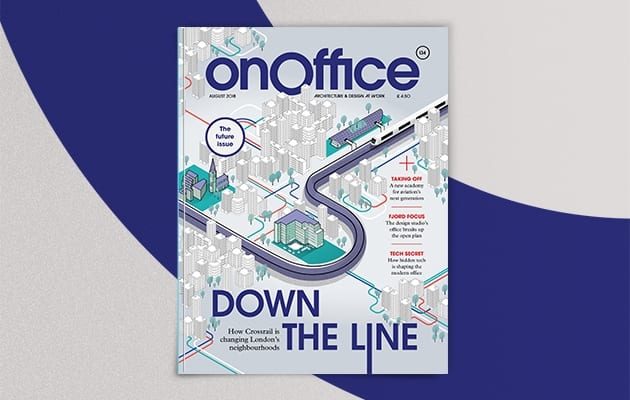 |||
A friend of mine once said, "Architecture is the noblest profession." It has a profound ability to change communities, requires deep maturity and meticulous forethought, and most important of all, it can help shape a tangible future in a world of conjectures and uncertainties.
Come to think of it, architecture is a lot like publishing – that pesky typo will forever live on the page, just like a dysfunctional building can have hard-to-reverse consequences on the urban fabric, the environment, the economy, society, history, (stop me), culture, wellbeing, and of course, people.
No pressure then, for the architects, developers, engineers, thinkers and doers involved in the conception and execution of London's Elizabeth line, with its ten new stations, 57km of new track, and forever-changed adjacent neighbourhoods and clusters of work and life. How is London realigning itself around this new artery and what legacy will this city-wide development leave for generations to come? We'll tackle this thorny issue in the magazine in August.
Further into this issue, you may stumble upon a futuristic Ideas Lab replete with oil tanks and steel pipes, a training facility with a "live" Boeing 737 for aviation's next generation and if you keep your eyes peeled for what is hiding undercover, you will find a thorough exploration of the latest invisible technology trends in the workplace.
Finally, a future-themed edition wouldn't be complete without some speculation and a smattering of AI, find out more about global design agency IDEO's HyperHuman exhibition, which showcased empathy-endowed prototypes that celebrate the potential of Augmented Intelligence.
If empathy is at the heart of technological advancement, need we be so anxious about Westworld-like machines taking over the world? A debate worth indulging in, for sure.
Subscribe to OnOffice here to be the first to get new issues.
Inside OnOffice August: The Future Issue. What change will Crossrail bring to suburban London neighbourhoods? Plus: How empathy-endowed AI will change the world, the converted airplane hangar in Norwich, and how hidden technology is changing the workplace.