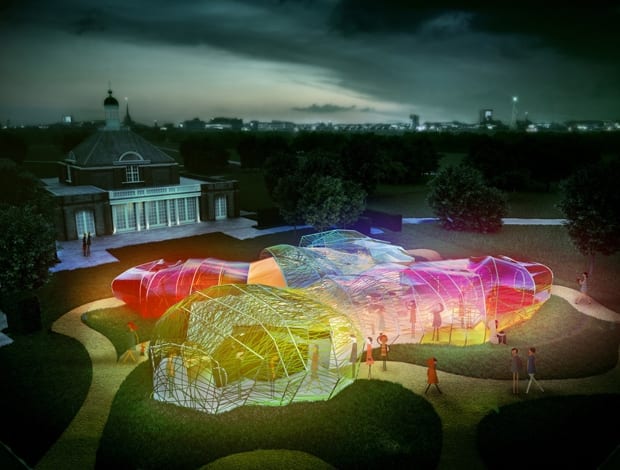 ||
London Festival of Architecture (LFA)
Festival
1-30 June 2015
London's annual celebration of architectural experimentation, thinking and practice. Ireland is participating as the LFA's inaugural focus country.
Across London
ARCHade LDN (for LFA)
Live online exhibition
1-30 June
30 emerging architects reveal how London has inspired their current work.
Royal Academy Summer Exhibition
Exhibition
8 June – 16 August
The world's largest open submission show of contemporary art and architecture showcasing the work of both established and emerging architects
Burlington House, Piccadilly, W1J 0BD
Why keep work in the office when we have the city? (LFA)
Talk
18 June 18.00-20.00pm
Gensler will be discussing the growth in the 'third space' we are working in. How will office environments change to counter or embrace this trend?
Aldgate House, 33 Aldgate High Street, EC3N 1AH
The Changing Face of the Workspace (LFA)
Debate
22 June 18.30-20.00
The panelists will debate their views on past, present and future workspaces, and the impact they have on our outputs and behaviours, both individual and collective. Speakers include onoffice columnist Grant Gibson, Sam Jacob, Linda Morey-Burrows, Jeremy Myerson and Nikil Saval.
RIBA, 66 Portland Place, W1B 1AD
The Future of Work (LFA)
Online Interactive exhibition
22-30 June
An interactive exhibition currently being designed in Mountain View, California. Google & Cloud Arch Studio will present an exploration of what the workplace might look like in 2020 as the result of dynamic forces in technology, architecture, culture, and our urban environment.
Park Nights 2015 Prelude
Talk
23 June 14.30
José Selgas and Luciá Cano will discuss their design for the 2015 Serpentine pavilion with Serpentine directors Julia Peyton-Jones and Hans Ulrich Obrist. The Serpentine Gallery Pavilion will be on show from 25 June-18 October.
Serpentine Gallery, Kensington Gardens, W2 3XA
Ones to Watch (LFA)
PechaKucha
25 June 6.30-8pm
As part of its 70th anniversary, the Design council selected emerging designers for its '70 Ones to Watch'. Each speaker will present 20 slides in 20 seconds each.
Design Council, Angel Building, 407 St John Street, EC1V 4AB