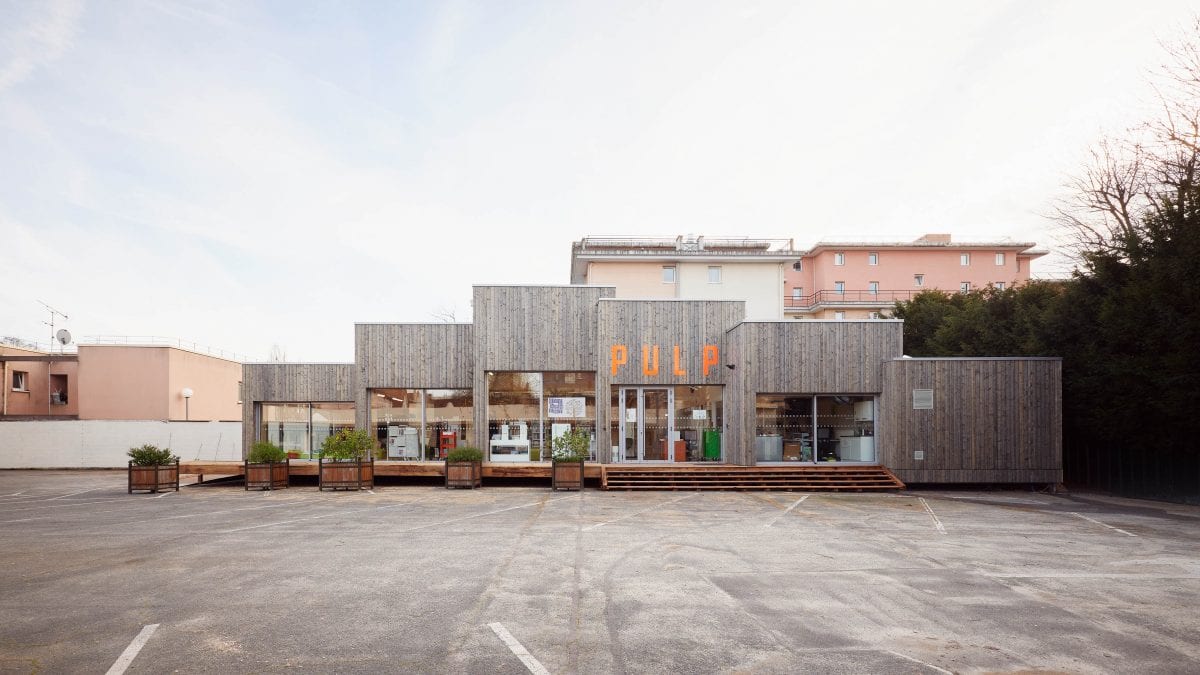 Pulp, located in Villejuif, brings cultural diversity to the southern Parisian suburb and beyond
Montreuil-based architecture practice Overcode has recently unveiled its latest project Pulp, a town hall located in the southern suburbs of the Parisian commune Villejuif.
The architecture and town planning agency, which was founded in 2011 by Claire Garcia Barriet and Alejandro Elias Garcia Marta, was inspired to create a space that would promote cultural diversity and generational crossovers in Paris and beyond.
To provide the citizens of Villejuifa with a new cultural hub, the practice constructed two movable, local libraries – each 230 sq m in size – which can be transported to different city neighbourhoods across the country.
With the aim to conceive a flexible building that could adapt itself to a variety of sites and needs in the future, Overcode based the project on a repeating rectangular unit, each with its own unique quality.
The lower volume is dedicated to fixed services such as storage and workspaces. A bright, open-plan expanse greets visitors in the main library, a modern and adaptable space that is suitable for different needs and activities. This is further enhanced by a movable partition wall, allowing users to divide the main space into a smaller unit for lectures, video projections or workshops, while agile furnishing, can be moved and stored to free up the space for gatherings and other events.
The main structure of the building is made of wood. Built off-site and assembled in just five months, Pulp is a reflection of Overcode's wider ethos and values.
"Our different interests, cultures and experiences enrich our daily practice", said the practice of their work. Much like the name of the practice, which takes its inspiration from the firm's 'atypical' interest for architecture, town planning and landscape design, the project challenges the notion of what a library can be.
"Contemporary architecture is asking questions: our practice goes against the standardisation of culture, which transforms architecture into an object of consumption", said the architecture firm. "Each project is unique. It creates differences and gives us the opportunity to see our relationship with the world differently. Consciously, we like to question conventions and habits in order to be able to observe each situation from a new angle or view."
All photos courtesy of David Foessel