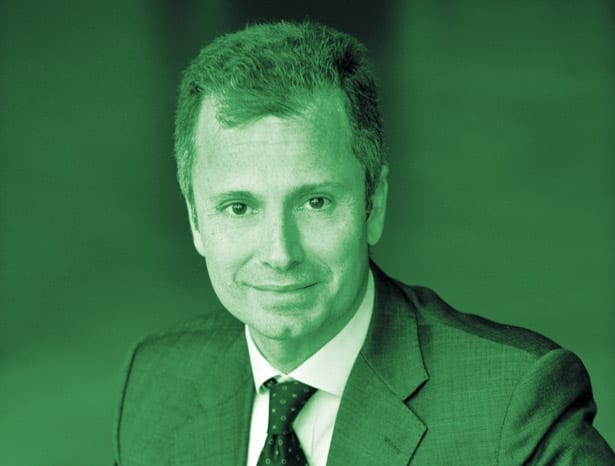 Filippo Rean offers his top tips for getting the most out of Mipim|||
"A technology revolution, geopolical instability and societal changes are sweeping through the business world. Property professionals are facing new challenges that drive them to understand their business differently," begins Filippo Rean director of the Real Estate Division with Mipim, the annual industry event in the south of France.
The yearly pilgrimage to Cannes will see several topics on attendees' minds he continues, "The 2017 edition will be focused around the New Real Deal for Real Estate. This refers to the new landscape, 8.3 billion people will live on Earth and 60% of the population living in cities in the coming years. How will this impact the design and construction of tomorrow's cities? There's also efficiency of resources: how will future real estate projects take into account the need to monitor and save resources, when energy demands will grow 40% and half the world's population will be living in area of high water stress."
Whether for or against, Brexit will undoubtedly remain a talking point. "Global economic and political power shifts are another major global challenge, also taking into account the new USA government and the upcoming French, German and Dutch elections. How will these changes in power ricochet off the sector and impact on investment, governance and global cooperation.
Digitalisation is another major area of interest says Rean. "We musn't forget the impact of crowdfunding, big data, the internet of things as over one trillion objects will shortly be connected to the internet, which will clearly change the way real estate professionals are working. It involves many aspects of the business, from investment to the building itself to asset management." New financing models such as bitcoin and green bonds will also form part of the sessions of the Innovation Forum.
Mipim is not just where the London architecture and property scene gathers, though sometimes it feels like that – in a good way – but where all corners of the globe are represented. "The Middle East has an increasing presence, with new exhibitors including Al Marjan Island, and Dubai Holdings. New European exhibitors include Malta and the Madrid region of Spain plus Belgium's AG Real Estate, Generali Real Estate form Italy and the UK's Terra Firma Capital Partners."
As well as a stack of business cards, a strong constitution and possibly sunblock, Rean says "Preparation is key. Every company needs to understand what its goals are as it heads to Mipim. If a company wants to raise brand awareness then it should be looking at setting up press and networking events. If a city is searching for international investors then these should be identified and contacted well before."
"Finally," he adds, "wear comfortable shoes!"
Mipim's director of real estate shares his insights into making the most of your time in Cannes