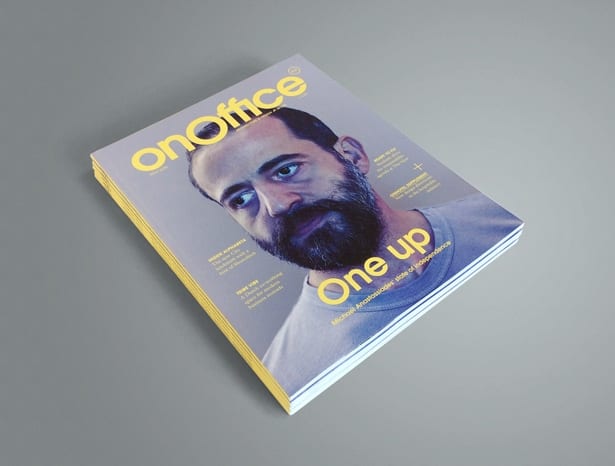 ||
While sat in the Ace Hotel in Shoreditch during the London Design Festival, as a group of foreign tourists gathered round the Ready, Made, Go exhibition, it struck me just what an international draw the festival is now. While there were a few gripes – did anyone find their way properly around Designjunction? Why do all installations have to be immersive these days, and why hasn't anyone developed a magic carpet to deliver people from one bit of the capital to another? – the ten days really showed the UK's strength as a design capital that people are willing to travel all over the world to get to.
Traversing the globe was the starting point for one of our onsite projects this month, too. Tribes at Eindhoven airport (above), skilfully written by Katie Treggiden (her first piece for us) is a contemporary co-working space that takes its design inspiration from ancient settlers from around the world. Shoreditch hipster and City slicker are two tribes that have come together in another of our projects this month, the much-awaited Alphabeta building on London's Finsbury Square.
This month also sees the return of our ever-popular onhotel supplement. onoffice features editor Jenny Brewer looked at how art has gone from an afterthought to an integral part of many hotels' appeal (above). Russell Sage, the man behind many memorable hospitality designs, among them the bedrooms at private members club The Hospital Club and the Zetter Townhouse, is profiled as part of our hotel special, and gives us the scoop on what he's up to next.
When I asked our cover star, designer Michael Anastassiades (above), where he gets most inspiration, he told me it was during the many hours he spends travelling. Making best use of waiting time is a theme that has carried through to his latest design: a sofa for seminal British brand SCP. In our profile Anastassiades explains how times have changed: whereas in the past you'd be checking your watch on a Barcelona chair in an office reception, these days a more enclosed type of seating for working on the move is what's really required.
The students of the University of British Columbia in Vancouver certainly knew what was needed for their new student union (above). They ran a web-based campaign to find an architect and the results are an impressive lesson in people power.
After a busy summer followed by a jam-packed LDF, I don't think I'm alone in eyeing up my suitcase and thinking that a holiday might be in order. But 
at least I'll know where to look to get the lowdown on the latest hotels.
Click here to subscribe to onoffice now.
Travel is the ribbon running through the latest issue of onoffice, as editor Helen Parton explains