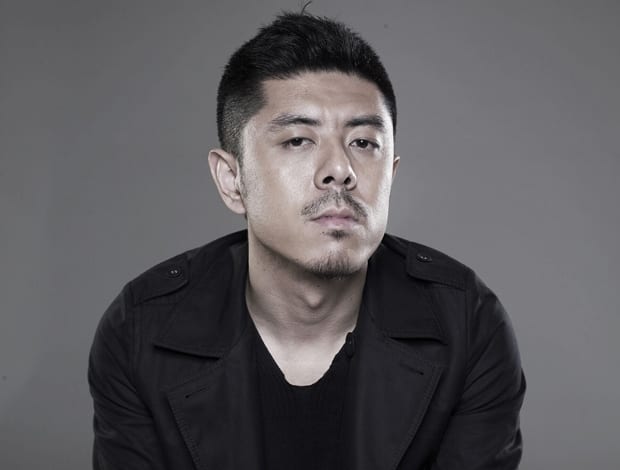 Ma Yansong, founder of Beijing-based MAD Architects|MAD's Ordos Museum|MAD's Absolute Towers|The 17-acre museum site and Northerly Island||
MAD Architects, VOA Associates and Studio Gang named as architects for Lucas Museum of Narrative Art.
Ma Yansong, founder of Beijing-based MAD Architects, has been selected as principal architect for the Lucas Museum of Narrative Art in Chicago.
News of the avant-garde designer's appointment has been met with surprise given Star Wars creator George Lucas' unsuccessful bid earlier in the year to build a $700m neoclassical museum in San Francisco.
The announcement follows a protracted global search, during which Lucas – a self-proclaimed "architectural hobbyist" – is reported to have interviewed 10 architecture firms. These, according to the Chicago Tribune, include Dutch firm UNStudio and 2014 Stirling Prize nominee Zaha Hadid.
The lake-front museum will showcase Lucas' personal collection of more than 500,000 objects, including Stars Wars memorabilia and Norman Rockwell paintings. The Hollywood director is quoted to have said that he wanted to build a museum because he didn't "have enough walls".
MAD Architects will be joined on the project by Chicago-based VOA Associates, which will act as the executive architect and implement MAD's design. The museum will sit on a 17-acre site currently used as a car park, and replace it with parkland along the harbour. Studio Gang, which is also based in the city, will design the surrounding landscape and a bridge that'll connect the museum to Northerly Island, a former airport runway that the practice turned into a nature reserve.
"In seeking to connect the interior and exterior worlds, Mr Ma has designed some of the most innovative buildings in the world, including Absolute Towers in Ontario, Canada, The Ordos Museum in Ordos, [and] China and Chaoyang Park Plaza in Beijing, China," the museum stated in an official release.
Jeanne Gang, founder of Studio Gang, said its goal would be to create a "combined ecological and urban habitat" to create a "seamless transition" between the museum campus and Northerly Island.
The designs for the Lucas Museum of Narrative Art will be revealed towards the end of this year. The museum is expected to open in 2018.