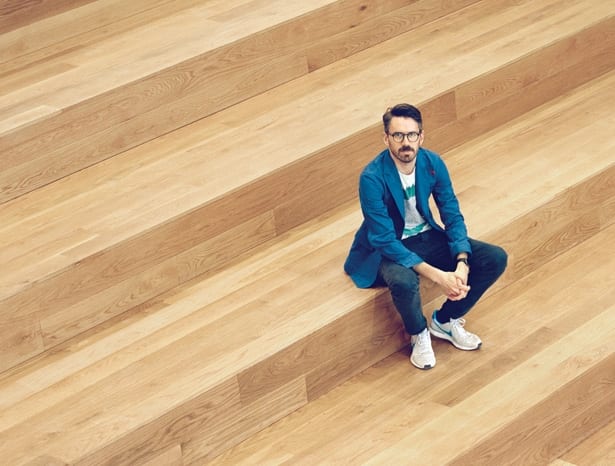 ||
This month, we bring you tales from the river. Our March cover is a story we've been following for months. Finally, we can bring you a first look at the new headquarters for Ogilvy & Mather Group UK. It has a superb vantage point overlooking the Thames and it's a small wonder any of the staff get any work done in their new Sea Containers home, watching the boats sail past and the traffic pour over Blackfriars bridge.
Our cover star, BDG Architecture + Design's creative director Colin Macgadie, is understandably buoyant about the project, especially as it has given the company the option to grow by 30% and still have enough space for everyone. An impressive futureproofing stat and no mistake.
Just when you thought we'd reached peak mindfulness, along comes a masterplanning scheme by Conran + Partners that truly embodies the concept. Deputy editor Jenny Brewer reports on a high street project with a difference, located in the Tokyo suburb of Futako Tamagawa, it puts pleasure in the commuter journey as a priority. Less sweaty armpit on the Northern Line and more ambling through a luscious green space near the Tama river, with similarly soothing architecture reducing in scale the further away you walk from workplace to home.
In our ontop section, regular contributor Caroline Ednie reports on Johnstone Town Hall, a project she rightly brought to our attention for its involvement with the community in every stage of its conception as well as its standout aesthetic qualities. Renfrewshire Council, which helped develop the design, should be proud of the result, not to mention its BREEAM rating.
Elsewhere, the onoffice team would all happily make the trip to North Carolina for a chance to stay in the Durham Hotel, a converted bank with interiors by LA-based practice Commune Design. This project pays homage to the building's 1960s beginnings and the influence of Josef Albers, a Bauhaus alumnus and founding teacher of the nearby Black Mountain College.
Finally, don't miss our surfaces special for the latest in floorcoverings, wall treatments and ways to divide a space and provide the necessary acoustics. We bring a trio of projects from around the world. A former train station in Montreal has glossy new surfaces a-go-go; architect HofmanDujardin looked to the Dutch masters for inspiration for the floor of a 55,000sq m building in The Hague while Optimist Design realised Red Bull's latest recording studio set up in Berlin using more than 1km of copper bands to represent the flow of music.