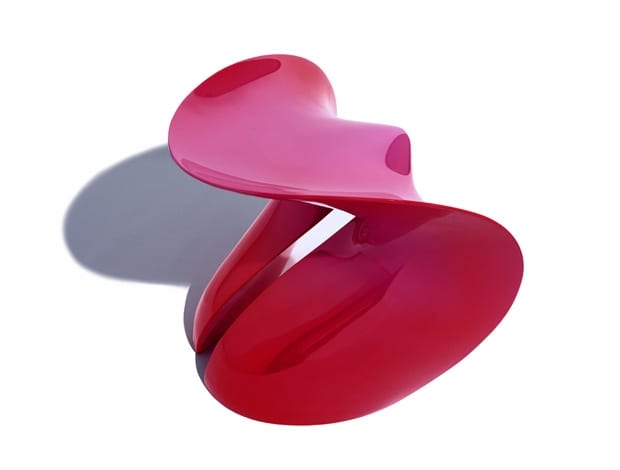 Venturi stool by Assa Ashuach Studio; courtesy of The Cass|Chair design from the archives; courtesy of The Cass|Musical instruments workshop; courtesy of The Cass|Puppets from the archives; courtesy of The Cass|Table from the archives; courtesy of The Cass|Work benches; courtesy of The Cass||
Designs by Michael Marriott, Terence Woodgate and El Ultimo Grito co-founder Roberto Feo will be shown as part of an exhibition celebrating 50 years since the London College of Furniture (LCF) opened. The Then and Now show will feature pieces by LCF alumni, students and lecturers and will take place at The Cass Faculty of Art, Architecture and Design at London Metropolitan University, which started life as the LCF.
Ercol founder Lucian Ercolani and Frederick Parker, founder of the company that became Parker Knoll, will also be represented in the exhibition alongside Woodgate, Feo and Marriott.
Over 70 pieces will be shown, including furniture, machinery, photographs, original archive material and objects such as toys and musical instruments, aiming to survey half a century of making.
The Frederick Parker collection of over 140 chairs by past and present staff and associates of the Cass, will also be shown alongside the exhibition. This includes pieces by Robin Day, Ernest Race and William Warren.
LCF (formerly Shoreditch Technical College) was open from 1964-1992, and from 1969 onwards was based at the Commercial Road site presently occupied by The Cass.
On 27 November, The Cass will be hosting a one-day symposium to celebrate the show's opening. The morning will explore the school's heritage, with speakers including Peter Metcalf, former principal of the LCF, and Cliff Rust, chairman of the Frederick Parker Collection. The afternoon presentations will examine how education and industry are currently working together for the common future at The Cass.
The exhibition runs from 28 November – 14 January (the university is closed between 20 December – 9 January) at The Cass gallery, 42-47 Commercial Road, London E1 1LA.
Then and Now: Celebrating 50 years since the opening of the London College of Furniture, until 14 January 2015, The Cass: www.thecass.com