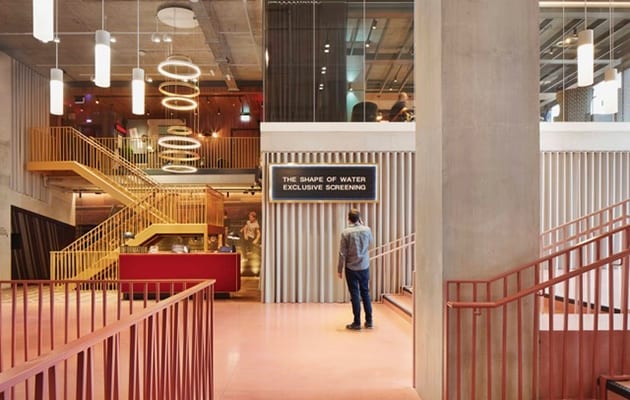 |||
London-based Duggan Morris Architects (DMA), originally co-founded by Joe Morris and Marry Duggan in 2004, has announced its rebranding as Morris + Company. Marking the latest stage in the evolution of the practice, the new direction will continue to be led by Morris with the support of a long-standing senior team that will oversee a variety of new and continued projects.
After a period of consolidation and growth for the 50-strong practice, the rebrand has consequently secured 11 new projects during the last twelve months, alongside the launch of a new studio in Copenhagen, Denmark.
The practices' new projects include the Energy Hub – part of the Elephant Park regeneration project in London; an affordable, co-living scheme and homeless shelter for Bedu in south London; several schemes for Pegasus Life, which includes a range of bespoke mews houses and a restaurant pavilion for the Wilderness Estate in Sevenoaks, Kent; The Featherstone Building – a 172,000sq ft mixed-use building in central London for Derwent London; Blossom Street – a mixed-use workplace-led scheme for British Land; plus the Aylesbury health and community centre within the London Borough of Southwark.
Morris + Company has a portfolio of completed projects across workplace, housing, education and public buildings, and has delivered award-winning projects for clients including Helical PLC, Stanhope and Argent, plus smaller developers and local councils. The practice's landmark schemes include the mixed-use R7 project in London's King Cross – which featured on OnOffice's December 2017 cover – as well as the redevelopment of BBC Television Centre.
In addition, the practice was recently appointed as part of GLA/TfL's Architecture and Urbanism Framework, allowing the team to bring its experience and expertise across upcoming commercial, workplace, health, education and civic building projects on TfL's 2,300 hectare estate.
Further senior team members who will continue to work with the practice includes David Storring, director and leader of the commercial and workplace team; Miranda MacLaren, director and leader of housing projects; Keir Regan Alexader, director and leader of public and community projects; Charlotte Sorensen, practice director; plus Ed Blake, director based in Copenhagen.
The 50-strong practice is becoming Morris + Company, and it has launched a new studio in Copenhagen