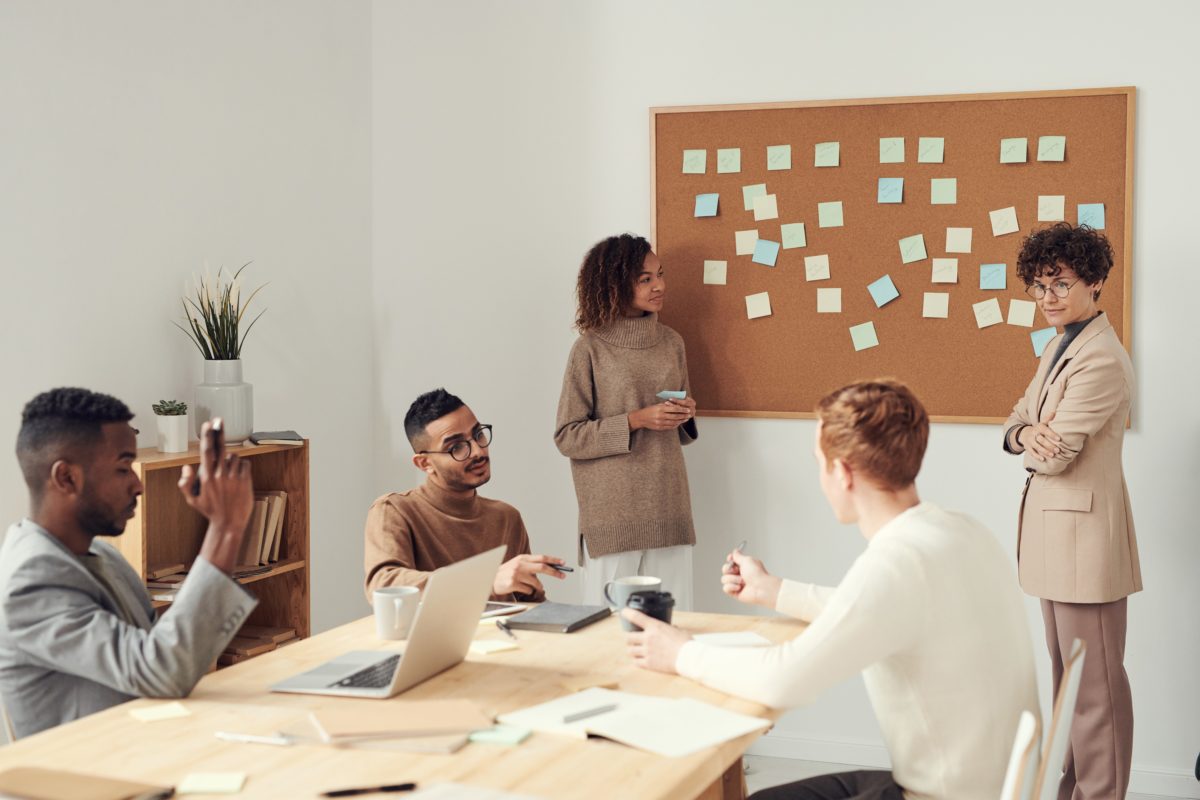 Gabrielle Bullock, director of global diversity at design and architecture firm Perkins&Will, explains how the profession has an opportunity for a reset after decades of inequality and slow progress. This must become a movement, she says
If you were to look at a photo of architectural firms from the 20th century, what would you likely see? Mostly white men.
While 2020 saw the largest movement to combat racism and inequality since the Civil Rights Movement, it was also a time for us – as architects and designers – to hold ourselves and our profession accountable in addressing our industry's lack of diversity and inclusion.
Generally, our profession has acknowledged the need to take steps in the right direction, but it has still been slow to reflect the evolving demographics of our world. Change has not been happening fast enough, and that's why Perkins&Will teamed up with the American Institute of Architects (AIA) to develop a 'best practices' guide that outlines seven clear steps on how architecture and design firms can embed Justice, Equity, Engagement, Diversity and Inclusion (J.E.D.I.) within their culture.
It starts with an engaged culture
It's important to recognise that creating a truly inclusive work culture is much more than race alone. How can we address the needs of the LGBTQIA+ community? Or different abilities?
The pathway is not rocket science. It's understanding how to value people and the perspectives they represent. This evolution doesn't happen overnight. It's a process that requires consideration, commitment and compassion at all levels.
For Perkins&Will, that journey began when I became the firm's first-ever director of global diversity in 2013. I travelled around our firm's studios and engaged in honest and frank conversations. Findings from these listening tours led to the formation of our Strategic Plan, which outlines how to advance J.E.D.I. within our firm and, in turn, the wider architecture profession.
Read more: Accessibility in the workplace must cater for all disabilities
We have created a Diversity Council, which has 10 to 12 rotating members responsible for leading and implementing the Strategic Plan at local and firmwide levels. This can include engaging local schools and working with professional organisations to ensure equitable design is achieved.
Within each studio, there is also at least one Diversity Champion who leads local strategies. Part of the success of Perkins&Will's Strategic Plan has been the ability to foster grassroots leadership with key initiatives that come out of local offices and studios. We recognise this work should not exclusively be top-down. Staff at all levels should feel empowered to effect real change within the organisation.
Creating pathways into the profession
The demographics of our profession are driven by the diversity of students who choose to enter it. After all, those who cannot see themselves represented are less likely to pursue architecture as a career. We must build pathways for students of different races, genders, abilities and ethnicities by increasing access to knowledge and mentorship, which can start as young as kindergarten.
Firms can create real change when engaging in strategic partnerships with higher education institutions that promote access to underrepresented groups. For example, in February 2021, Perkins&Will partnered with the Harvard Graduate School of Design (Harvard GSD) to launch of the Black in Design Mentorship Program pilot where our staff mentor Black GSD students and those students, in turn, mentor Black high school students.
It's time for collective action 
If you are not already taking real steps to create a culture of inclusion, you better get going. The world beyond your walls is demanding it. Clients seek it out. Students expect it.
As a profession, we need to prioritise knowledge-sharing to accelerate change. We need to create opportunities to educate the public and celebrate the work of underrepresented architects. We need to work alongside professional organisations who are advancing diversity and inclusion, such as the National Organization of Minority Architects (NOMA).
Read more: Why do we need to go back to the office?
Our work can be an agent to drive positive change. A diverse and inclusive profession can create a just and equitable world. But this needs to become a movement, not just a moment. Creating meaningful change goes beyond the efforts of one firm, and bleeds into the fabric and culture of the industry at large.
Collaboration is at the core of making a difference and the only way forward is to learn from one another. Let's be open and transparent. Let's have uncomfortable conversations. Let's act now.
As featured in OnOffice 155, Summer 2021. Read a digital version of the issue for free here.
Image by Pexels