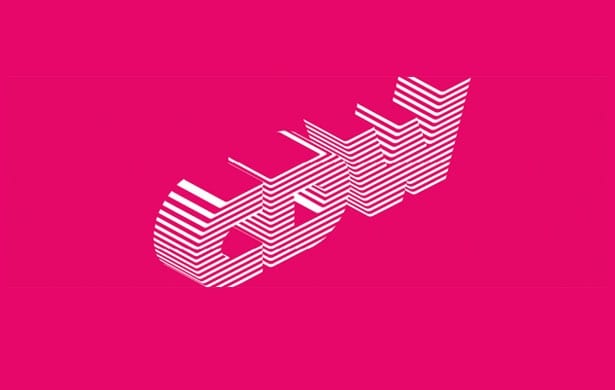 |||
This year, Clerkenwell Design Week sees not only a revised event itinerary, but also a fresh new face for the brand. London-based studio Made Up was commissioned to create a new visual identity for the 2018 edition, and will be used across all CDW branding, signage and marketing channels.
Made Up is the commercial illustration and type studio of Charles Williams – a Manchester-raised graphic artist now based in London. "The idea for the CDW identity is to represent the various strands of the creative community coming together in one place – an abstract representation of Clerkenwell Design Week. We strived to create something architectural in feel, but without being too explicitly focused on any one strange of design," says Williams in conversation with CDW.
Spanning across all areas for advertising, editorial, branding and exhibitions, the new identity features geometric shapes and interconnecting forms that take inspiration from the event's strong stance within the creative community.
This year's ninth edition of Clerkenwell Design Week will descend once more onto the streets of EC1. Spanning 22-24 May, the design-led event has become a staple event in the creative calendar, showcasing the very best of homegrown and international talent.
Keep your eyes peeled for regular updates in the lead up to this year's CDW