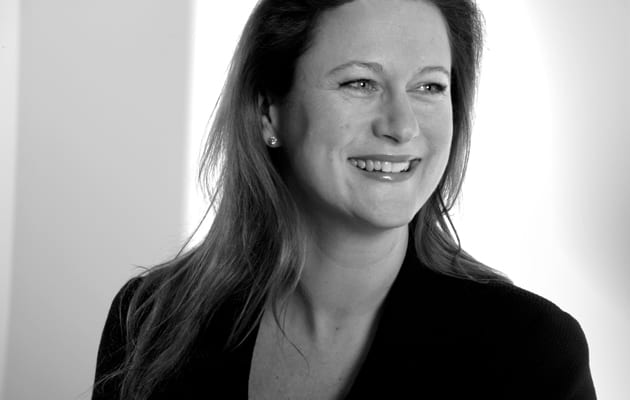 |||
Katrina Kostic Samen, this year's British Council for Offices conference chair, says she has been "living and breathing" the 2018 annual get- together since last May – with Berlin chosen as the city where the conference will kick off on 23 May for a packed three days.
"I wanted to do something bold," she says. The various elements – from the location to the speaker programme, to the food offer, to the fact that a paper programme will give way to an app – are testament to this.
The BCO conference theme of diversity and inclusion is liberally threaded throughout proceedings, not least in the 60% female speaker list. These include Regine Leibinger, co-founder of architect Barkow Leibinger, who will give an overview of the German capital from a design and architecture perspective on Thursday morning, and Vanessa Butz, co-founder of District Technologies, with her take on the changing landscape of future cities on Friday afternoon.
Kostic Samen wanted a "colourful not quiet" programme, featuring people talking about "the kind of thing you couldn't find in your day job". Hence the inclusion of neuroscientist Araceli Camargo in a Thursday morning session on looking at today's workforce from a different angle.
Also on Thursday morning
and similarly thought-provoking, a selection of journalists and commentators will discuss
Brexit in a global context. At the 2016 Amsterdam conference, Belgian politician Guy Verhofstadt provided plenty of food for thought on the same topic speaking at a lively debate before the vote.
Speaking of which, even refreshments have been given an overhaul. "Ditch the suits, we're taking to the streets" says the promotional material. And on the Wednesday evening, welcome drinks will be held in Axica, a space within a Frank Gehry- designed titanium sculpture.
The following evening, instead of the usual black tie dinner, a concept which still has its place, diners won't be limited to the company of those seated to their left or right – or even their table – as proceedings shift to the docks at Westhafen warehouse on the edge of the city. A street party vibe will set the tone, with a beer tent and an opportunity to create one's graffiti tag. The after-party inside promises to shake things up further until 2am.
Other opportunities to roam free among Berlin's sights
and sounds include the series
of tours, a staple of the BCO conference. "The whole reason we chose Berlin is that it's a cool, edgy and changing city. I also felt that it had a lot of parallels with London ten or 15 years ago. The city is wrestling with tall buildings, a shortage of housing and it's also a big tech hub."
Locations to look around include David Chipperfield's Berlin offices as part of the tour of the Mitte district; the regeneration happening in Neukölln and the telecoms hub at Spree East Side.
"Diversity and inclusivity is not just in terms of male and female gender bias," Kostic Samen adds. And this year, a number
 of discounted places for NextGen BCO members mean there
will be some different faces in the audience as well as on
the presentation stage to challenge the norms.
This month's BCO conference breaks with tradition – matching challenging debate with street-party nightlife in Germany's capital